Luke de Gee
Ripper storyteller, entertaining MC & a fully sick DJ for Brisbane and Southeast Queensland weddings.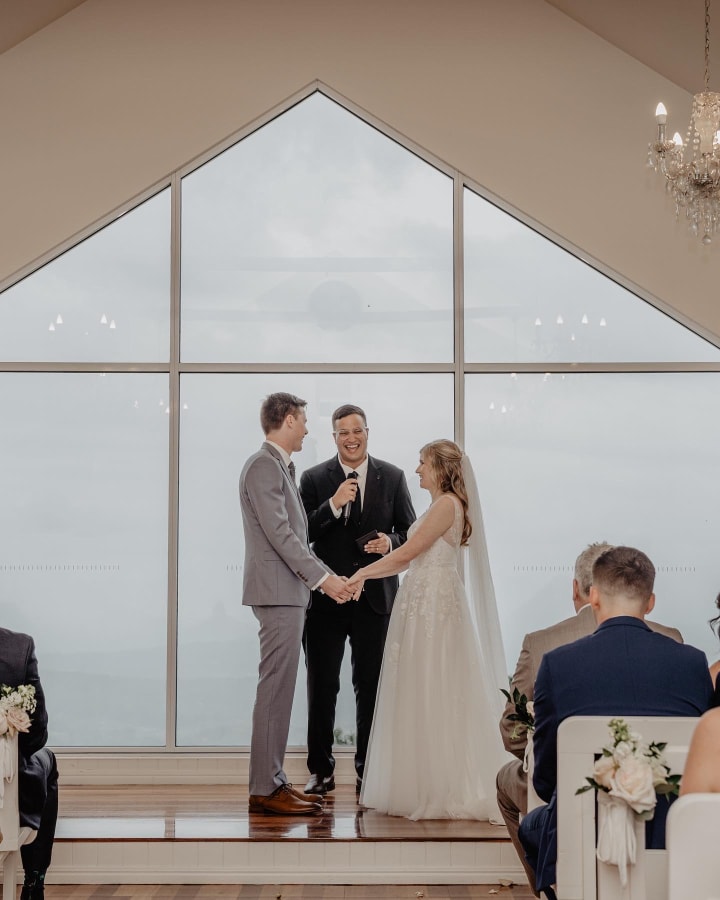 Hi I'm Luke, a young married man, now a father of 2, who gets literally gets to party full time for a living.

I personally loved my wedding, it is one of the most memorable days of my life - largely due to an incredible celebrant.

My goal is to reflect as much of you and your partner into YOUR ceremony. You wont catch me doing a sermon about what I think love is, or what make the perfect marriage… In fact I will highlight the details that often get overlooked, to create wedding ceremonies that will make you and your guests feel like your on an emotional rollercoaster, one minute bursting out tears of laughter, nek minut hitting ya with some special "awww" moments.

My approach to each couple and their ceremony is unique because I have to adapt to each couple and their crowd to ensure that the vibe is right to set you up for the rest of the day.

Every couple deserves to have their story told in a way that is captivating from start to finish, where the ceremony is 100% about them celebrating the journey that has got them to where they are now, and now gearing them up for a wild ride that marriage is yet to offer in their beautiful future together.